Election Campaign Management & Political Strategy Consulting:
Looking the Political Consultant in Chennai Tamil Nadu or Political Strategist in Tamil Nadu for the upcoming Tamil Nadu State Election 2026 or Indian General Election 2024? Then, you need to know how these Political Consulting companies will work in Online medium for a Complete Constituency or a State or for a Country. (Eg: India, United States, Australia, etc.)
 Why your vote is important in Election?
Impact of a single voter can change countries/state decision into next level of development under a people's trusted powerful leader. Each vote is very much important for a political party to win in their Elections (Lok Sabha Elections/ State Assembly Elections/ Local Body Elections).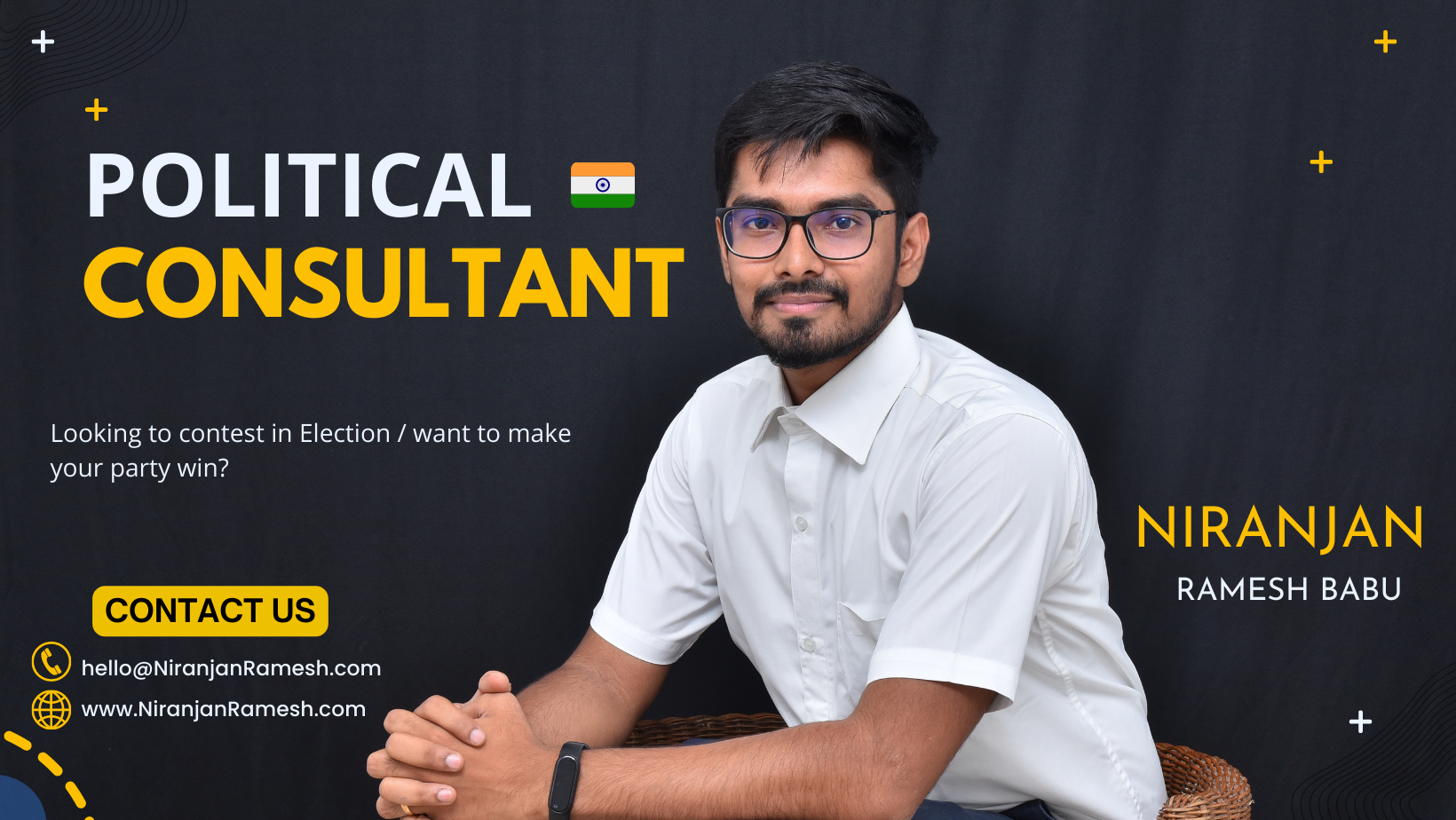 How you will distinguish and get insightful report for your constituency/region using voter database?
Using the latest technologies, analyzing and giving the solutions for the Political Party and Candidates to make win in their Elections using many advanced tools for Data Analytics. It is the best solution for taking insightful reports for constituency/region wise. The Best Political strategy techniques are taken well while deep diving the data's in each region from the Top Political Strategists in India.
What are the Best Political Election Campaign management company in India?
There are many Political Consulting organizations in India who manage the "Political Data Analytics" & "Digital Election" strategy services:
i) IPAC (Indian Political Action Committee) – Hyderabad, Telangana.
ii) Political Analytics – Chennai, Tamil Nadu. (First Political company in Tamil Nadu)
iii) Jarvis Consulting – Mumbai, Maharashtra.
iv) Political EDGE – Gurgaon, Haryana.
v) Janadhar India – Delhi.
What are the Political Election Campaign Management & Data Analytics companies in Tamil Nadu?
In Tamil Nadu, there are very very less number of companies do these "Political Consulting" services to Politicians and Political Party. If you search in Google, many listing will shown, but if you look those companies websites carefully – they are based out of other region in India, not from Tamil Nadu. I have collected and listed the Tamil Nadu based Political companies below.
In this case, we have listed the Top Tamil Nadu based Political Organization for Election Campaign management: Companies similar to IPAC (Indian Political Action Committee) 
Political Analytics – Chennai, Tamil Nadu. (Best Political Campaign Management company in Tamil Nadu)
Political Analyst
Demo Project – Chennai, Tamil Nadu.
What will be the cost for Election Campaign Management companies to tie up with Politicians and Political Party?
All the Political Consulting services in India are Premium level and they charge based on your requirement. It depends on completely, if your requirement is in District Level, State Level or Nation Level contesting as a MLA, Minister of Parliament (MP) or for Complete Political Party.
Reference Links:
Political Branding Companies

–

Political Strategist in India
What services does a Political Consultant implement for a Successful Online Election Campaign?
Searching for the Best Political consultant or Political agencies in and around Tamil Nadu for making your political party to acquire major percentage of vote share?
Political Digital Marketing. (Social Media Management Like Facebook, Twitter (X), YouTube, WhatsApp)
Door to Door Campaigning.
IT Services (Website & Mobile App Development for Politicians)
War Room Setup Creation.
Political Issue Research.
Executing Digital media and campaign strategy.
Digital Outreach.
Political PR.
Political Intelligence Unit (PIU).
Political Polls and Surveys. (Opinion Polls / Exit Polls)
Market Research analysis on Targeted region of voters – Opinion Polls & Exit Polls.
Viral Marketing.
Traditional Campaigning Talking points, speeches.
Traditional Advertising ideas and many more.
Engaging voters using from Traditional method of Political campaign to Digital campaign solutions.
Contact: hello@niranjanramesh.com for Political consultant services.
Contact "Niranjan" for your Political Consulting and Election campaign management needs.
Niranjan is one of the top Political Analyst/Consultant/Expert from Chennai,Tamil Nadu India.

Niranjan with Prashant Kishor during one of the recent successful Political campaign.